5 Things to Have Prepared for Your Initial Design Build Meeting

When embarking on a new building project, selecting a design-build firm is the first, most pivotal step toward building a trusting partnership for design and construction. Once you choose your partner for this project, the next important move you will make is your initial meeting. This is everyone's opportunity to establish expectations, and align on all aspects of the project. Read more about what you can have prepared in advance for this meeting.
---
7 Benefits of Green Building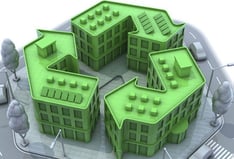 Everything we do has an effect on the environment. This includes the construction and enjoyment of new buildings. Green building is an effort by designers and builders to create buildings in a way that enhances the positive impact construction has on the environment. Check out some of the benefits of constructing an eco-friendly structure, or green building.
---
Industry Article
Can Technology Solve Architects' Productivity Challenge?
The technological revolution that is just beginning to hit the AEC industry has the potential to dramatically lift profitability for firm owners—and in doing so lift compensation for architects. To get there, firms will need to have a better strategic vision of how to harness these technologies to make the design process more efficient. Read more here from Architect Magazine.
---
Be sure to check out and follow us on our social channels!
We'll be publishing content meant to help and inform on these channels: Facebook Twitter LinkedIn & Instagram
---
Interested in learning more about the construction, architect and design-build industry? Starting a new project and looking for helpful resources? Take a look at our FREE resources hub below!