5 Benefits of Recycling

Construction Materials
Remember that saying, "reduce, reuse, recycle"? It's more than just a chant that can get stuck in your head. Construction and demolition (C&D) can create an alarming amount of waste, and recycling as much of this material as possible is one small but impactful step in doing your part for the environment. Although it can take more effort on a construction company's part to recycle instead of simply tossing materials into the nearest landfill, there are lots of bonuses to recycling these materials that can benefit your business. Read more here.
---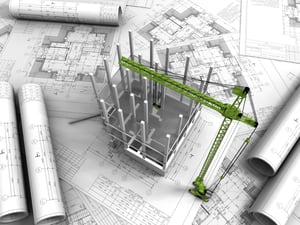 How Does Design-Build Compare to Traditional Construction?
You have probably heard by now that the design-build method of construction can save you time, money, and lots of potential headaches throughout the life of your next project. But what are the distinctions between design-build and regular construction? Let's break down how these approaches compare to one another.
---

Industry Article
Industry Outlook 2019 - MCS Magazine



If only there was a crystal ball to gaze upon to get the outlook for 2019 … but there isn't. What we have are indicators in the construction market to gauge a probable outcome such as labor market, unemployment rate, materials cost, interest rates, global economic climate, and others. To get an insight into what can be expected in 2019, check out these two takes on the matter:
---
Be sure to check out and follow us on our social channels!
We'll be publishing content meant to help and inform on these channels: Facebook Twitter LinkedIn & Instagram
---
Check out this useful guide on comparing different roofing applications: